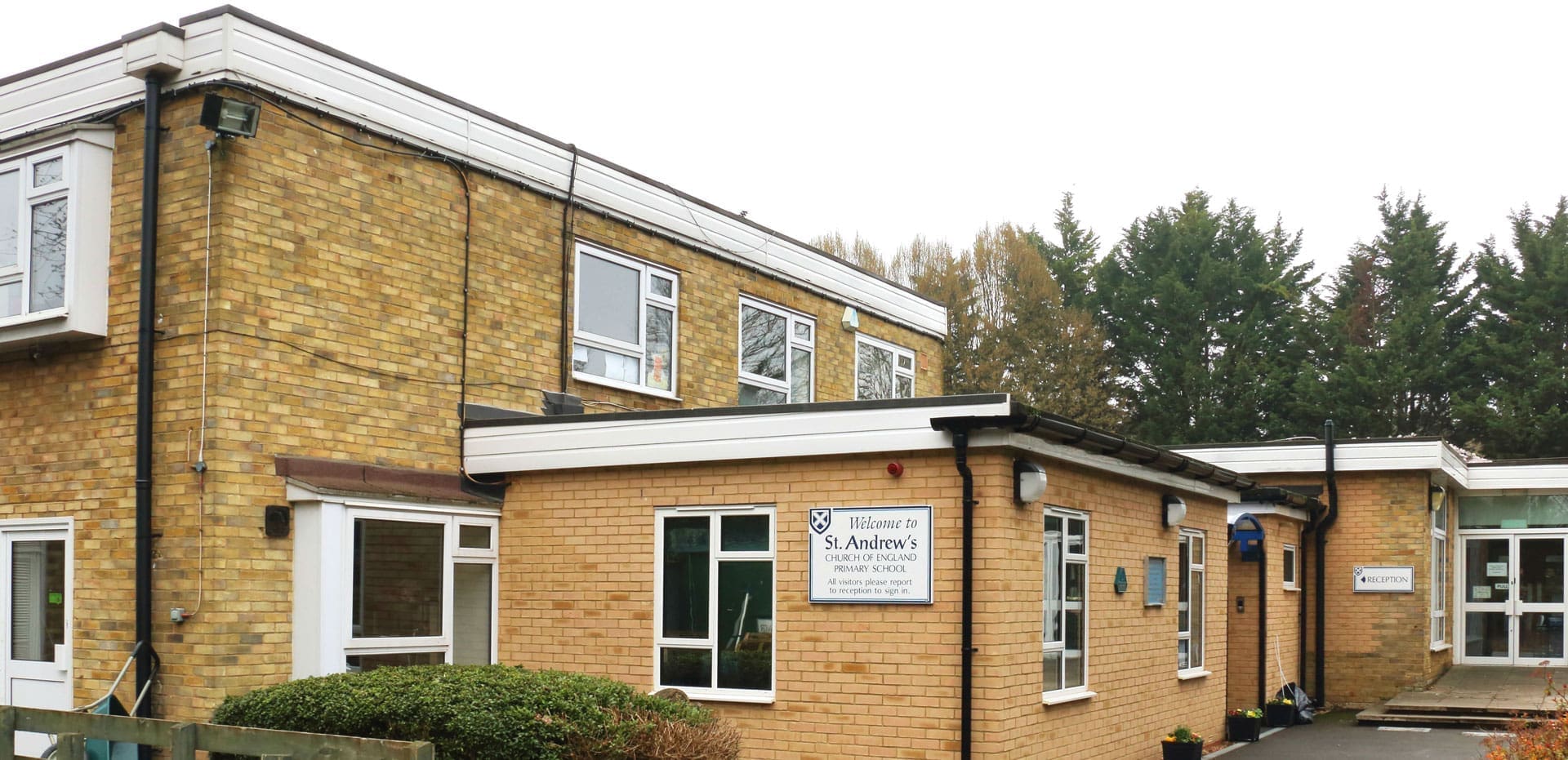 A small primary school calls 'time' on its old water tank valve after many years of service but stays with the same dependable Keraflo K valve design.
Background
In 1994 the London Borough of Hillingdon launched a large project to upgrade/ replace existing water tanks in all of the borough's schools and a few other public buildings.
Dewey Waters, a well-known UK tank manufacturer, was assigned to do the tank upgrading and provide new tanks where required. Dewey Waters preferred the quality and durability of Keraflo's valves and specifically asked the company to provide all mechanical flow valves for this large scale refurbishment.
It has been many years since that project was completed and many of those Hillingdon schools have been long since refurbished. However, one small school, St Andrew's Church of England Primary School, has been using the same original water tank and installed Keraflo K valve without surcease.
St Andrews is a mixed voluntary-aided school, which has a one-form entry (30 children) and caters for children throughout the Primary age range (5-11). It also runs a nursery for younger children, mornings and afternoons, that has capacity for a further 28 children. A 2016 positive review by reviewed by Ofsted stated "leaders and governors have worked closely together to develop the curriculum and make sure that St Andrew's continues to be a happy place for pupils to learn."
In total, the school accommodates around 200 children each year. The installed Keraflo K valve has met that level of demand for water for many years.
In 2018, Keraflo received a call from the school's Site Manager, Gerry McGuire. He has worked at the school for 19 years and in all that time the installed Keraflo K valve had worked perfectly until very recently. In fact the valve had always given excellent service; it had never stopped working even in the school holidays.
So it was a surprise to Gerry to find that a small leak had developed in the valve mechanism – water had begun to dribble out of the discharge pipe. Gerry told Keraflo "It's been going for 24 years, that's not bad. You can't argue with that as it's been working constantly over that time".
On investigation, Keraflo, discovered that the plastic (acetal) legs inside the activator cup of the K valve had completely worn down due to constant daily use over many years. Although the valve internal cup still rotated the ceramic discs fully, it would not entirely close allowing small amounts of water to escape.
This condition would worsen and lead to overflowing because the isolating valve was cracked downwards allowing water to dribble only inwards.
This weakness in the design had long been rectified through the use of stronger plastics. The modern successor of this original valve uses 'glass filled' acetal, which had been thoroughly tested and proven to reduce wear and tear more satisfactorily on this part of the valve structure (this improved design was awarded a test certificate after two million operations with no occurrences of this form of wear and tear).
The school's water tank is situated in an internal wall space within an administration office on the first floor. Overflowing could occur with the valve in its current state which would lead to flooding. This could happen anytime and if out of hours, would not be discovered for quite a while. Flooding would affect the administration office and the ground floor teaching rooms below and stoppage of the water supply within the school disrupting school teaching/activites until all could be repaired.
The Solution
In this instance, replacement of parts was not possible. This valve design had been modernised significantly in past years and different materials used so that current parts would no longer fit this device.
Keraflo replaced the whole valve unit with a brand new valve which was installed quickly by a local plumber.
In Keraflo's view this was the quickest way to solve the problem and to prevent flooding and any disruption to this busy school's environment and day-to-day activities.